Dedication
Without the blessings and cooperation of these personalities Agnivesh.info would not have come to existence. My list of gratefulness and indebtedness towards the following personalities (in chronology of meeting) in the below photo collection.
My family, friends & patients
This effort is indebted to the support of my parents ,my wife Dr Jayalakshmi (www.theathreya.com) and our son Agnivesh who allow me to steal away our personal family time for...
…
medico social works for the welfare of doctors and patients. Without the support of my parents, my wife's family, I could never have been able to travel length and breadth of kerala and India to gather and propagate precious knowledge.
If I am worthy for any one -I owe it to my parents VS Pillai & KC Indira Bai who taught me sincerity ,honesty, hard work , fearlessness , genuine compassion for the unpriveleged section of society & to  treat everyone with fairness.My sister Adv Sreeja has always been a cheerful part of my life.So is her husband SivaPrasad  Palliyath who has revived this website in digital manner.
This website is also an act of silent apology to all those patients whose health I could not improve even though not even one patient has been promised any cure even for a common flu by me in my professional life.
I have been successful in majority of occasions thanks to God and my mentors. I have been failure on many occasions thanks to my shortcomings as an ever improving clinician.
Many patients became like my extended family/friends like  spread in 92 nations as of 2018. I have tried my best to honour the time, money and faith someone invested on our family property.
I hope there are more learnings among doctors and lesser sufferings among patients.Every patient is a blessing or a lesson.So we must be thankful to each one of them.
Special gratitudes are made to my mother in law Dr Padmadevi who has been available for my wife and son when it mattered the most. Dr B Gireesh my father in law is admirable for his far sight and enthusiasm.Both of them cretaed a platform www.theathreya.com for us that we took to greater heights-thanks God. My brother in law Dr Jayakrishnan ,MD [Ayu ] ,his wife Dr Namitha add cheerup to family .I remain thankful to them too.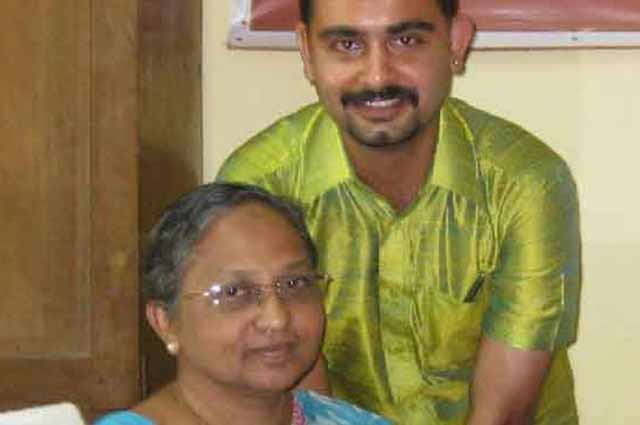 Dr Jameela Beevi Madam MD (Ayu)-1996
As Professor & Head of Dept of Govt Ayurveda college Trivandrum Dr. Jameela Beevi Madam has inspired many young...
…Ayurveda doctors like me.
I started my graduation in 1996 -1998 under her guidance in basic principles of ayurveda and completed post graduation in 2005-  2008 also under her guidance.Apart from being an excellant teacher, she has been a very compassionate , motherly personality who always treated all of we post graduate scholars equally and was very considerate.Her impartiality and down to earth behaviour inspite of being the head of department is a rare quality which not every pg scholar is fortunate to enjoy from their head of departments.Post retirement she had served in S N Ayurveda College, Puthoor, Kollam.My special thankfulnes to her husband and my Dravyaguna Professor Dr Abdul Salam Sir who was kind towards us in crucial situations in 1998.
(Circa 1996 & 2008)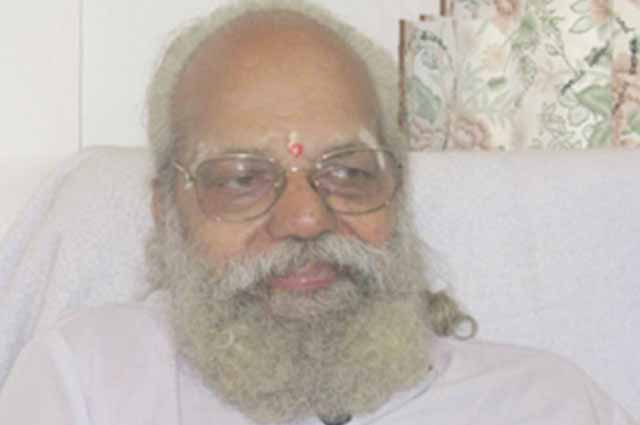 Dr Mattakkara Ramachandran Nair Sir -1998
A great clinician with vast variety of experience, Dr Mattakkara Ramachandran Nair Sir is the Director of Ayurveda at Matha Amruthanandamayi...
…Math Karunagapally.  A reputation of being a clinical daredevil. Technically he is my first inspiration and conviction giver that Ayurevda can make huge impact I medical welfare of people. I was just 19 yr's old when I met him. (Circa 1998)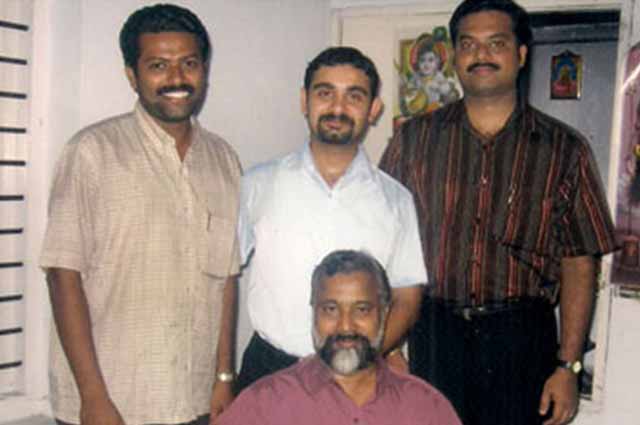 Dr K Sankaran Sir MD (Ayu) -1999
This website starts in the grateful pious memory of late Dr K Sankaran Sir, retired Director of Ayurveda Medical Education, an excellent clinical teacher...
…outstanding physician and great human being who moulded hundreds of students beyond the call of his normal duty. My first long term mentor. Retired as Director, Ayurveda Medical Education of kerala, he revolutionized tridosha based practice in the academy. A great teacher, great clinician and a noble personality. He has worked beyond and above the call of normal govt duty. He taught me how to write a prescription.  Very significant is the contribution of his better half Dr Shobana madam and their daughters Dr Dhanya KS , Dr Divya KS whose precious family time many students like me stole away with their permission.I am grateful to four of them in this life time and beyond.His wife always fed me food like their own son when I used to go an dlearn from him.(Circa 1999)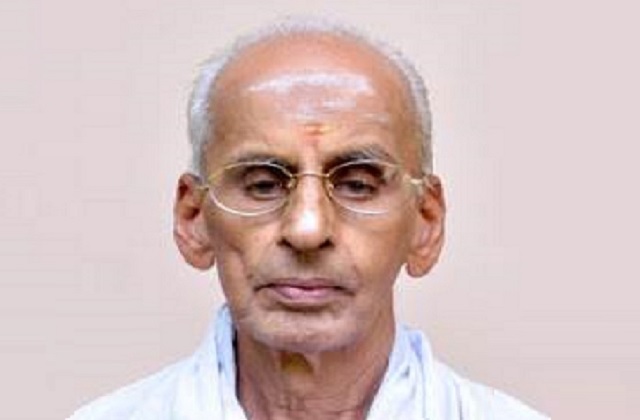 Sri Avanaparambu Maheshwaran Namboodiripad Sir -2001
Sri Avanaparambu Maheshwaran Namboodiripad Sir -2001 .He is a renowned specialist in toxicology - mostly snake bites & Elephants - Gaja chikitsa...
…From him, I learned the aspects of very fast acting Ayurveda drugs in emergency conditions & the implications of Vishachikitsa in normal Ayurveda practice. One of the last physicians of Visha chikitsa tradition who still refuses to accept any fees or financial favours even after saving thousand of lives after treating his first case of snake bit at the age of just 13 yrs. (Circa 2001)
Dr Parvathi Devi Madam MD (Ayu)-2002
One of the most experienced faculty in Pyschic health care through Ayurveda In Kerala, Dr Parvathi Devi MD (Ayu) has profound experience...
…in treating and curing the ailments of psychic origin and she has been kind enough to teach her experiences in good length to me. The commonly encountered diseases, their treatment response time are mentioned in the website are her contibution. Her professional excellance coupled with her personal soberness & compassion to students and internees makes her a dependable authority in the subject. Dr Parvathi Devi MD (Ayu) is Suptd at the Government Ayurveda Research institute for mental diseases, Kottakal, Kerala. This is the only of its kind hospital in India. Its noteworthy and worth thanking services & pioneer contributions of Dr K Sundaran a former faculty of this institute and later DMO ISM dept. His contribution for this hospital is monumental.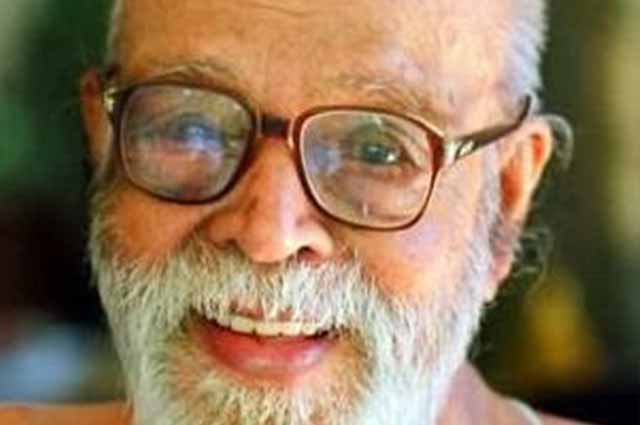 Sri Raghavan Thirumulpad Sir-2002
Vaidya Bhushanam Raghavan Tirumulpad Sir is a Padma Bhushan winner and the senior most exponent of Ayurveda that I met. He Inspired...
…thousands of physicians like me for atleast about 4 decades. Very simple to follow prescriptions, strict adherence in cutting the nidana factors by food and lifestyle pathyam are his contributions. Very effectively learned from him combination prescriptions of kashayam and arishtam. Very economic prescriptions. Instilled the concept of  ''unto the last'' to reach the most economically backward patients. (Circa 2002)
Smt Vimala Antharjanam Madam & Sri Brahmadathan Namboothiri -2002
Visha chikitsa specialists. Practise & teach the subject in Ullnoor Mana, Venkidanju, Thrissur Dist, Kerala. Last torch bearers of a glorious tradition and physicians...
…of highest excellance for snake bite cases managed exclusively through Ayurveda. Both of them have been trained in the most authentic classical manner in Ayurveda. Sri Brahmadathan commands a thorough knowledge in modern topics too other than Ayurveda toxicology. He is grandson cum student of the legendary VMC Sankaran Namboothiri Sir – the only known physician to have placed mercury in the open cut bregma area of a nearly dead patient of snake bite. Even till date the family treats snake bites patients totally free of charge following the tradition of the family since generations.  Circa 2001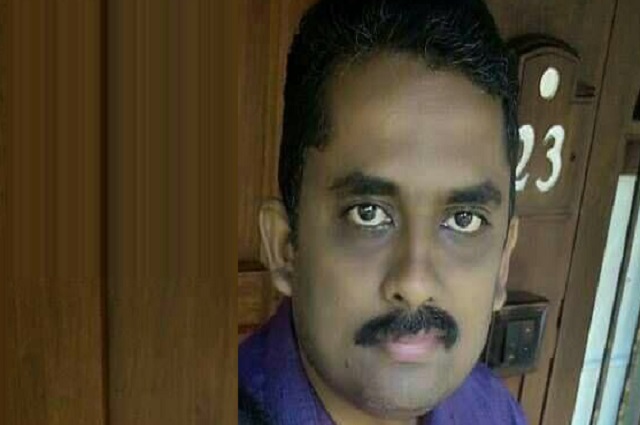 Dr S R Jayachandran BAMS-2003
'Bridge making' specialist, Graduate from Govt Ayurveda college Trivandrum of 1994 batch, Medical Officer on leave for 5 yrs from...
…Dept of ISM Kerala. Excellent propagator of AYURVEDA clinical practice by virtue of his all kerala level personal network with physicians of ALL districts. He is aware of ''inner details'' of many clinics and institutions. Hence nick named 'Dhanush' – much like the character in Kamal hasan movie Kuruthipunal of 1995. He has a shrewd capacity of extracting obtaining information of ''all sorts''. Leans towards propagating all welfare measures for Ayurveda doctors as he travels. First manufacturer of kashayam extract sachet in market – a path breaking product that enables getting rid of preservatives. Relevance of this work – Increasing number evidences of preservative Methyl propane parabene, sodium benzovate causing female breast cancer, Nippagen Nippazol are trade names. Millions of bottles of Ayurveda decoctions kashayam carry these preservatives at very disagreeably alaramingly high levels than allowed by standard rules for the sake of increasing shelf life and avoiding possible business loss.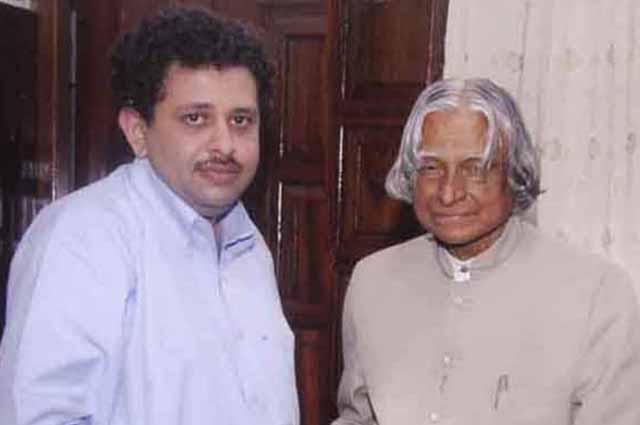 Dr L Mahadevan Sir MD (Ayu) -2004
Dr L Mahadevan Sir is an excellent combination of in depth authority in Ayurveda & modern medicine knowledge. Popular in...
…Ayurvedic circles for his honest, electrifying lectures of practical experiences, wide experience sharing temperament, he is very much into charity in medico social domains. 
Most doctors who interact with him consider a  situation of  ''Charaka meets Davidson'' 
I am indebted to him for the medico social welfare he has done to me in my personal and professional life. His advise proved very vital for my son – Agnivesh's welfare at a very early stage.
(Circa 2004)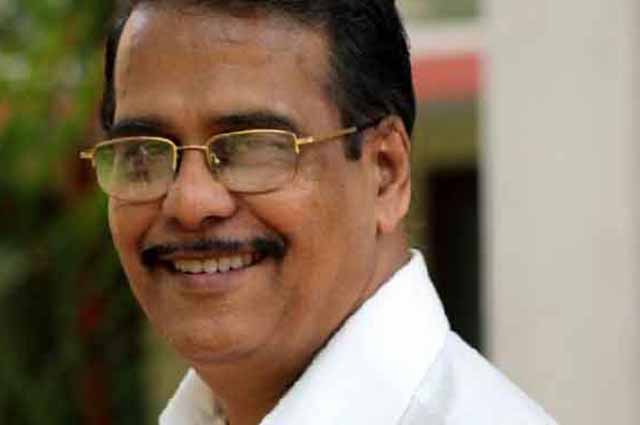 Dr CD Sahadevan Sir -2005
Nicknamed 'top gun' by the Ayurveda community, Rtd from Govt service, least expensive prescriptions, 40 yrs of clinical experience...
…significant contribution in pain management, widest variety of ailment treated – best known for oncology, infertility, specialist of incurable diseases. Hails from family of snake bite cure specialists. 
One of the most humble, compassionate, personality in Ayurevda domains and arguably the most wide variety of ailments treated exposure physician. 
Known as ''TOP GUN'' for his midas touch that compliments his sharp clinical acumen and unbelievable miraculous successful clinical events from general practice to incurable oncology and infertility subjects. 
Most call him ''the physician with golden hands'' for being with very high success and also using common simple drugs for complicated ailments and very very low cost prescriptions. 
I have seen the most variety of cases treated by him.
Dr K Padmanabhan Sir MD (Ayu)-2006
Dr K Padmanabhan MD (Ayu), Meenangadi town, retired DMO Wayanad ISM dept 37 yrs of clinical experience. Least expensive prescription...
…specialist in parasurgicals procedures, combines bio energy healing with traditional Ayurveda therapies, specialist of incurable diseases.
He is senior most experienced practioner in Wayanad district of Kerala and an inspiration  model for the younger generations. 
I owe my gratefulness to his daughter
Dr Aparna[MD,PhD] for connecting me to Dr Raviraj Kadle Sir for Kuti Pravesika Rasayana that/who transformed my life.I owe similar feeling to his son Sri Anand for making an impact in the study life of my son through Art of Living Intuition Programme.
Anushastras are very very extensively practised at OPD level in his clinic. Known for his special healing capabilities at personal level, I owe the healing of my son Agnivesh to him when he was just 50 days old and he was salvaged.
 Dr K Padmanabhan Sir had formally inaugurated this website in initial stage in 2012. He practises at Purnayoo Arogya Nikethanam Govt High School Road, Meenangadi, Wayanad, Kerala, India. Pin – 673591 Phone: (+91) 4936246759 Mob: (+91) 9744220104 Mob: (+91) 9995551346 Web: www.purnayoo.com
(Circa 2006)
Dr MN Sasidharan Sir -2007
Pediatrics specialist of a glorious tradition carried since 3 generations Dr Sasidharan commands a thorough knowledge in Kaumarabrithya.
…Practises in his Appavu Vaidyan Ayurvedic Medicals, Kottayam town. He is very open to share his vast clinical experiences with enthusiastic eager to learn doctors. His methods are from Ayurveda & Sidha tradition. He has many special formulations of their family's rich clinical tradition and he shares with all interested.  Circa 2007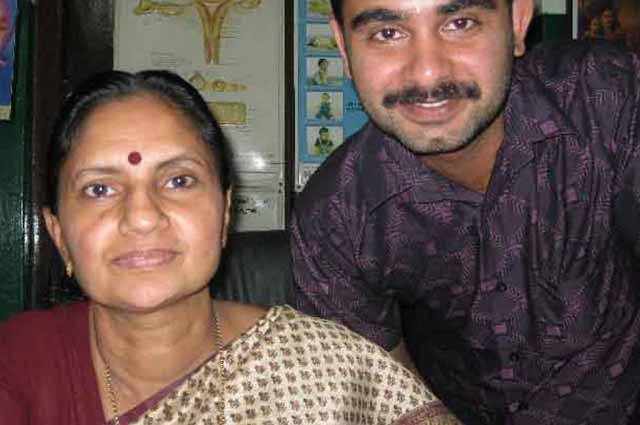 Dr Shyamala Devi Madam MD PhD (Ayu)-2007
The most experienced Ayurveda gynaecologist I have come across...
…Dr Shyamala Devi Madam has been and still is a constant guide to many of doctors like me regarding the practice of Ayurveda.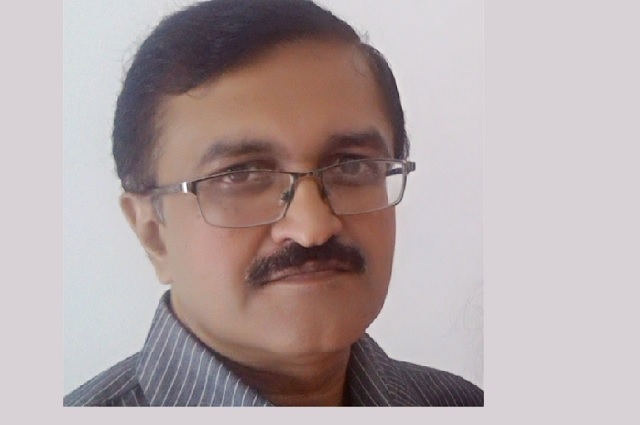 Dr Shyamakrishnan Sir MD (Ayu)-2008
Dr Shyamakrishnan is the CMO at Ernakulam dist hospital ISM dept, with 21 yrs of vast experience and service service is not only the best doctor...
…award winner of State Govt Kerala but also a Pioneer in formulation of a very cheap – only rs 1 thousand / one thousand only– for 3 weeks of therapies for AVOIDING surgery in surgery verdicted cases of disc prolapse of lumbar spine / slip disk cases rejected as medically incurable from medical college level faculties . Best known for propagating all over kerala by his clinical writings of special methods of avoiding / preventing many chronic ailments . Least expensive prescriptions, brilliant scholar of Ayurveda medical science and adding techniques of Tamil varmam methods in practise of challenging neuro muscular orthopedics cases. committed to common public oriented working style.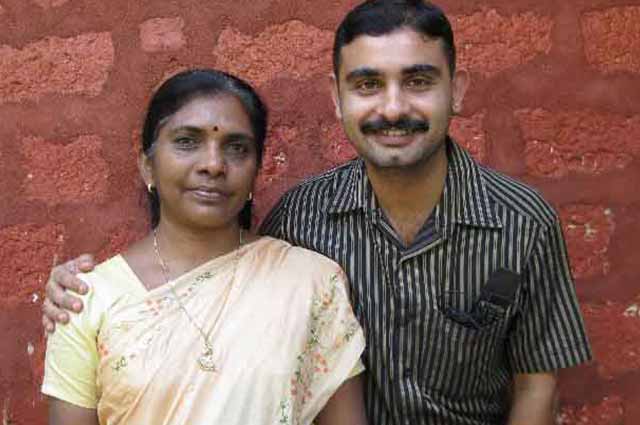 Mrs Suma Varghese Madam-2008
She inspired me to bio energy of healing - the Pranic healing ...
She inspired and initiated me to bio energy type of healing, precisely speaking Pranic healing. As my mentor in that subject I have greatly bee benefited in my personal and professional life by being exposed to para pyschology experiences mostly implemented in patients with complicated pyscho somatic, pyschological, pyschiatric issues. As a person she has enormous, amazing healing capabilities including distance healing. She does NOT accept money or any form of fees for her services for the last 20 yrs of her involvement in Pranic & spiritual healing and healing hundreds of patients in various ailments that did NOT respond to  Ayurveda or homeopathy or Allopathy. (Circa 2008)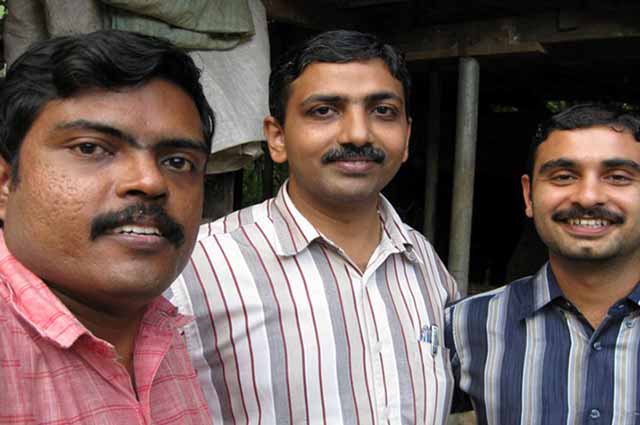 Dr Rajesh Kaimal MD (Ayu) & Dr Jogy T Sebastian -2009
We together have propagated varmam and anushastras ...
My friend Dr Rajesh Kaimal – Govt Ayurveda Medical Officer of Kerala like me and Dr Jogy Sebastian 
http://www.kottathilayurveda.com/
  We together have propagated varmam and anushastras to 4020 doctors in last 8 years.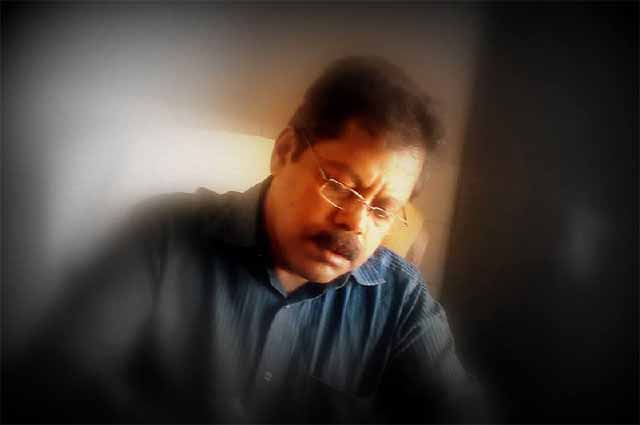 Dr CB Sajeev Sir MD (Ayu)-2009
Super specialist of parasurgical treatments of AYURVEDA of Kerala. 25 years of Govt service experience...
…Currently District Medical Officer, ISM Dept, Palakkad District as on May 2017, Dr CB Sajeev Sir is Resident of Kollam town near Vaidya tower hotel, Chinnakkada.
Effectively introduced Acupuncture in Govt service in 2016 helping faster healing than Ayurveda methods in pain management. Marma specialist in orthopedics – special methods, most experienced in – Tamil style varmam style .
A highly experienced physican of Dept of ISM Kerala, he is known for his excellent clinical skills and retiring as District Medical officer .
After his retirement, he plans to train young doctors into becoming successful clinicians like him by sharing his 25 yrs of clinical experiences in multiple disciplines of Ayurveda 's parasurgicals ,Tamil Varmam,Accupuncture,Myofascial relaease techniques,Kinesology taping etc..
He is the one who made me introduce to Late Dr RAJAGOPALAN SIR and that proved to be a major turning point of my professional life. "KOLLAM DAYS" experiences of my learnings from Dr RAJAGOPALAN Sir would NOT have materialise without his help. Together with me,  him, Dr Rajesh Kaimal, Dr Jogy Sebastian have propagated anushsatras and varmam to 4020 doctors in last 10 years from 2010 as of 2018 april . (Circa 2009)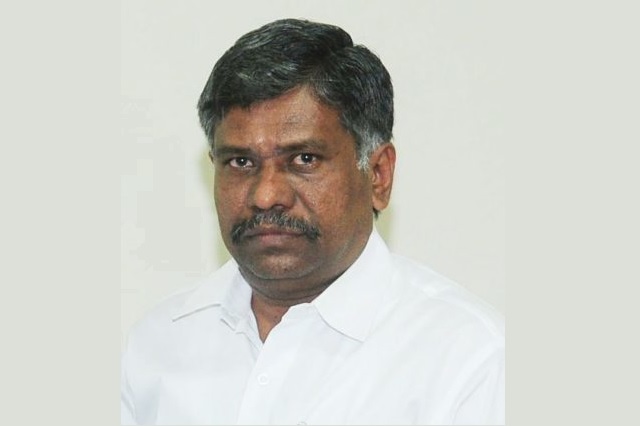 DR N Shunmugom Sir PhD -2009
The best expert of Tamil varmam - once a deadly combat science, using and converting the once secretive varma kalai to medical utility...
…DR Shunmugom PhD, Honorary consultant advisor, Arts Reasearch Institute, Coimbatore – DR Shunmugom sir is the best expert of Tamil varmam – deadly combat science using and converting the once secretive varma kalai to medical utility for common ailment and specially autism, cerebral palsy  etc developmental disorders of children.
He and his team is responsible for training over 2000 Ayurveda doctors hence enhacing quality of clinical practise for these doctors. Hails from family of marma/ varmam specialist in Nagercoil, Tamil Nadu. Trained by over 70 varmam ashaans / masters – He posseses all the technical know how of the points that can kill a person without forensic evidence. Similar to the 1996 tamil movie INDIAN of  Kamalhasan. Specialist in Tantra science and temple healing protocols.
Varmam Researcher & Honorary Advisor, ARI (www.ari.org.in) Learning varmam since 1978, from the age of 16 yrs & learnt from nearly 100 aasans (traditional varmam masters). He is well versed in deciphering old manuscript. Conducted training on Marmachikitsa in Sports Ayurveda for medical officers of Department of Indian Systems of Medicine (ISM) conducted by Government of Kerala in association with Government of India, Ministry of Defence, Defence Research & Development Organisation (DRDO), have conducted research on evaluating efficacy of varmam therapy in improving oxygen saturation in individuals exposed to hypobaric hypoxia. He has trained over 800 doctors of Ayurveda in kerala about the intricate secret knowledge of varmam. (Circa 2009)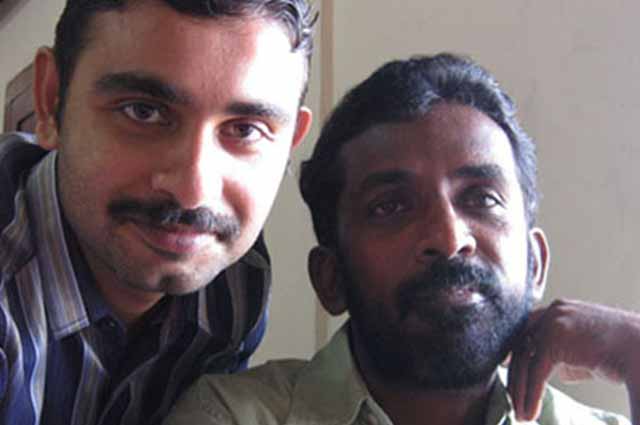 Dr Mathews Vempally Sir MD (Ayu) -2010
Best authority in sports medicine of Ayurveda, Retired CMO - ISM Dept Thodupuzha, Experience of 25 yrs in Govt...
…Dr Mathews Vempilly Sir, was Sports Ayurveda research cell convener, Ortho specialist dealing with complicated Neuro muscular skeletal ailments, Many national, international athletes and sports persons are benefited by his special treatment protocols, instrumental in establishing sports Ayurveda in Kerala. Now 2017 confined to his ancestral hospital – hails from family of traditional vaidyas Anushatra "super specialist "of key exponent of Sports Ayurevda in Kerala. (Circa 2010)
Dr Ravishankar Pervaje Sir MS (Ayu)-2010
A surgeon, from BHU, who speaks and acts on tridoshas. Dr Ravishankar Pervaje Sir is an extremely great clinician with a very humble...
…down to earth temperament, Meeting him turned out to be a blessing in my professional & personal life. I could spread direct awareness and training on anushastras easy implementation to 1733 doctors because of him. Learned Snehaagni karma, kshara karma, Siravedham, Sadyo vamana from him. Dr Ravishankar Pervaje MS (Ayu) BHU Consultant Surgeon Ph: +91(0) 8251 286610 (R) Mobile: +91(0) 9980821516, Sushrutha Ayurveda Hospitsal (Ayurvedic Speciality Care Hospital Including Surgery, Maternity, Panchakarma and Yoga Therapy) Near Mayura Theatre, Bolwar, Puttur – 574201 DK Office:  08251 231516, 238016 Email: 
rspervaje@rediffmail.com
(Circa 2010)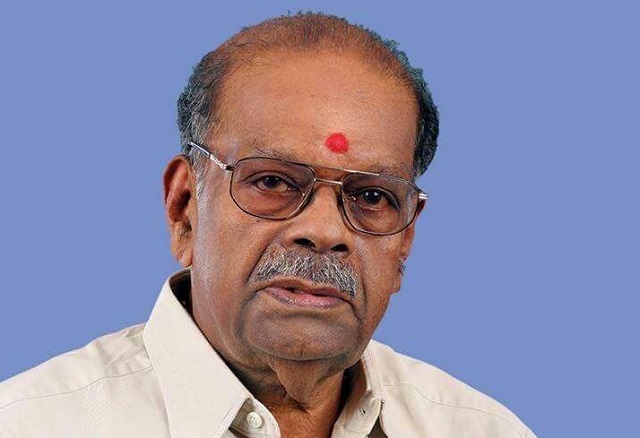 Dr K Rajagopalan Sir MBBS DAM FNAA -2011
Known as "GRAND MASTER of AYURVEDA in India" Dr K.Rajagopalan Sir was the ultimate authority of Ayurveda in the world. He has positively...
…influenced lives of lakhs of patients of India and abroad.
He is also known for his selfless, unbiased, honest teachings to all his students
 and also for NEVER being interested in finance part of medicine. 
He has worked relentlessly for the upliftment of the status of Ayurveda & its
 practioners at a time when Ayurveda was handed over a step motherly treatment by  many govt officials in 1960s and 1970s. 
This work became possible ONLY due the laison done by my senior Dr Sajeev C V, SMO -Manna
 specialist GAH, Kollam – 9447379238, who introduced me to Dr K Rajagopalan Sir.
Padmashree Dr K Rajagopalan MBBS DAM FNAA 
Sushruta Bhavan, Hospital road, Kollam town, Kerala, Pin 691001, Phone: 0474 2745160
(Circa 2011)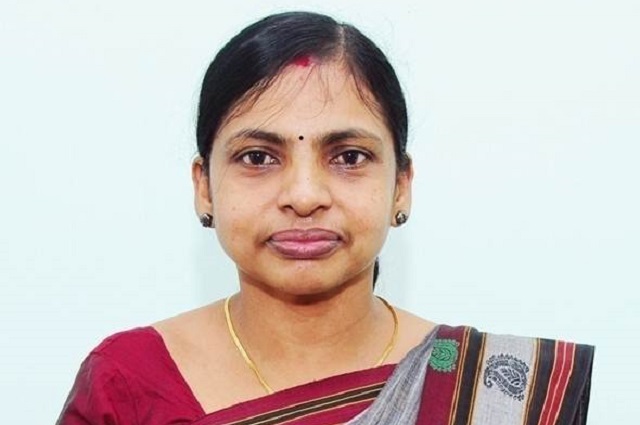 Dr Sreeja Sukesan Madam MD PhD (Ayu)-2011
Best authority of eye diseases in Indian Ayurveda. Exposed to widest variety of eye diseases, brilliant academician and trainer to students...
…eye ENT specialist par excellent, most reliable authority in retinal diseases, diabetic retinopathy in India, least expensive treatment protocols, committed to common public welfare oriented working style, specialist in avoiding/ preventing cataract operations with proven medial data as evidence. 22 yrs of service, 2017 Oct Medical Superintendent of Govt Ayurveda college Pariyaram. Circa 2011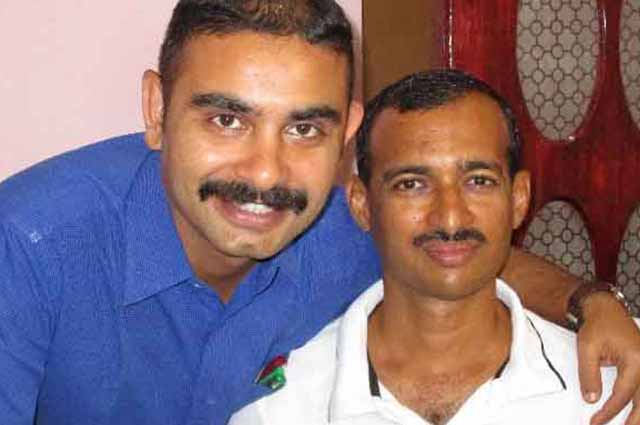 Dr Raviraj Kadle Sir -2012
Dr Raviraj Sir is one among the 3 rare known practioners of kuttee pravesika rasayana in the world. He is very generous & open minded...
Dr Raviraj Sir is one among the 3 rare known practioners of kuttee pravesika rasayana in the world.  I happen to be the 3rd such KPR practioner because of him and Dr K Sankaran sir.He made a life changing/ transforming experience for me by implementing rasayana chikitsa on me.My 35 days KPR  experience in 2014 helped me work about 4800 hrs more than my normal capacity in last 4 yrs as of april 2018
He is very generous & open minded to share his experience of the intricate secrets of this age halting therapy that is regenerating in its effect. He is at Ashwinidhama Ayurvedic Treatment Center, Kumta, Karnataka, India 581343 
drkadle@gmail.com
http://ashwinidhama.org/
+91 9448526026
(Circa 2012)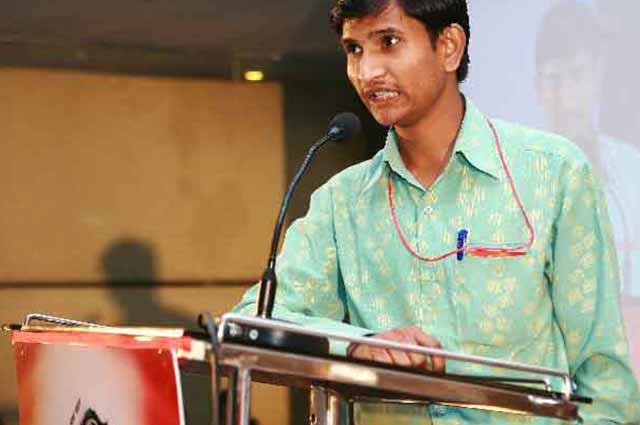 Dr Ganesh Malwade MS (Salya) -2013
One of the leading experts in Sringam procedure & my trainer...
I met Dr Ganesh Malwade Sir by chance on the steps of Govt Ayurevda college, Tripunithura  and he trained me on Sringam procedure. He currently practices in Maharashtra State. (Circa 2013)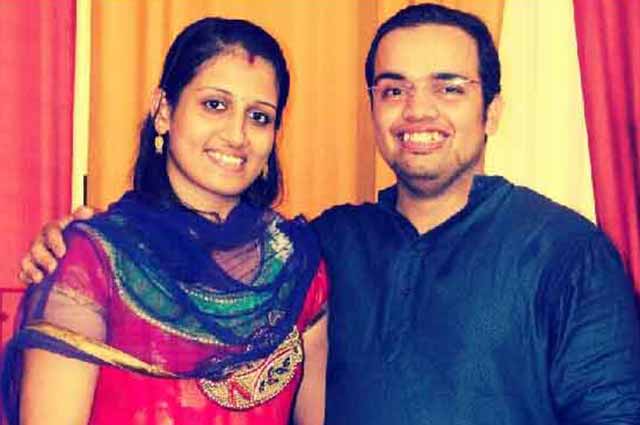 Dr Harish Warrier came to my professional life as real unforgettable blessing. Even though he came to me as a serious enthusiatic student...
…he went on EXTRA MILES to help me BEYOND what he was asked for. The digital documentation of this website reg data processing and such technological web related aspects are his INTENSE UNTIRING efforts. This website would not have seen daylight with OUT his exceptional, sincere committed hard work. He is well versed in all the anushastras and has learned all finer details of the subject of this website from me in every possible detail. A special thankfulness is to be mentioned to Dr Lakshmi his better half who compromised their personal family time to let this website see the daylight. (Circa 2013)
Dr Sreedarshan MD (Ayu)-2014
Dr Sree Darshan, Medical Officer, Kerala Goverment, ISM Idukki, is the first person to develop herbal suppository...
…This website would not have seen daylight with OUT his exceptional, sincere committed hard work. He is a graduate of nangelil Ayurveda Medical College, Kothamangalam, and completed his course in 2010. He did his post graduation in Rasa Sasthra and Bhaishajya Kalpana from Thiruvananthapuram Ayurveda Medical College in 2014. His Thesis was based on Ayurveda Rectal Suppositories effect in Pyrexia. He has participated in Sell Me the Answer TV Programme. (Circa 2014)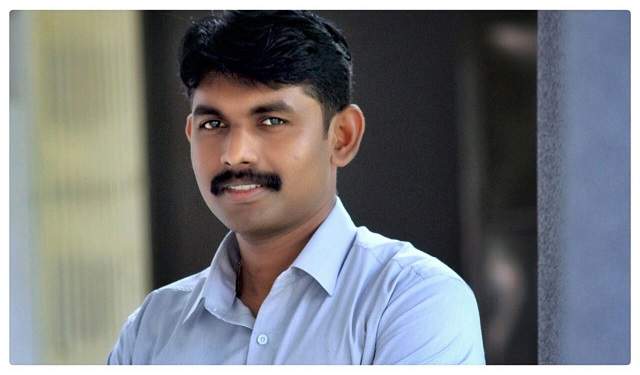 Dr Sreeraj K Damodar -2017
Content Manager at Agnivesh.info, Graduate of Govt Ayurveda college Thripunithura, 1998 batch, Currently working as Medical Officer, ISM Idukki. drrajdamor@gmail.com 9072388458
Knowledge Curator/ Researcher
Dr Athira S Ravi -2017
Knowledge Curator/ Researcher of Agnivesh.info, House Surgeon from Amrita School of Ayurveda, Finalist of paper presentations held at Kottakkal Ayurveda College Graduation Ceremony, 2017, on the topic Cupping Therapy.
Digital & Technology Consultant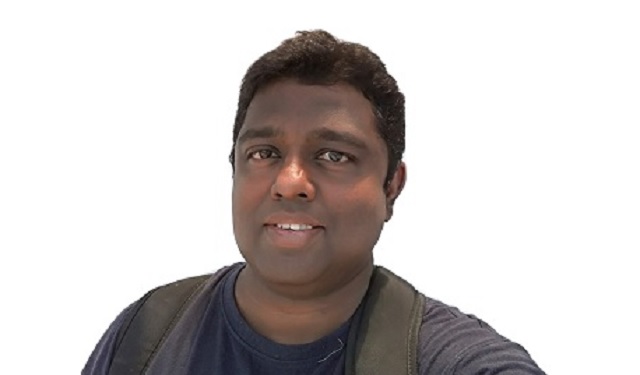 Sivaprasad Paliyath -2017
I design delightful digital experiences for businesses. After a long stint of 17 years in the digital business world working with global clients, media corporations, multinational design studios and IT firms, i have founded – Orange Factor Design Labs @
www.orangefactor.in
to help businesses grow in the complex digital world. Specialities: Digital strategies & revenue models | Websites | Mobile Apps | softwares & services Reach me:
www.sivaprasad2020.com
 |
www.linkedin.com/in/sivaprasad2020
 | 8921339088